Personal Stress Reduction – Assessment is the Key
Most people can tell when they are feeling stress but noticing it isn't enough.  All too often people don't recognize the toll taken by stress.
Are your friends or loved ones expressing concern that you're too stressed?
Is your physician telling you that stress is causing or irritating your medical condition?
Is excessive stress having an impact on your personal or work relationships?
Are you worried that you're stressed but don't really know what to do about it?
If you answer "Yes" to any of these questions, you're one of the millions of people suffering from the epidemic of stress affecting so many countries today.
So you think (or know) that you're over stressed.  Now what?   Personal stress is a complex, wide-ranging topic and learning how to become less stressed can be confusing.  Oddly enough, just reading about all the options for dealing with stress can become stressful.  Being overwhelmed or uncertain about how to proceed doesn't help either.
IMMEDIATE RESULTS:   One stress assessment, the Personal Stress Navigator© (PSN), has been shown in research to reduce stress by 14 to 19%, just by taking it and reviewing the results. This evidently happens because it helps individuals structure their thinking about stress much more clearly and by identifying specific causes and symptoms of stress along with one's personal susceptibility to stress.
---
"Don't guess about stress.  Measure it." ™
Even when stressful situations can't be avoided, the way you respond can greatly reduce the impact of stress – IF you have a plan.
The best plans for stress reduction begin with the best stress assessment. The Personal Stress Navigator© (PSN)   is a comprehensive, scientific assessment of personal stress.  It has been called the "gold standard of stress assessments" by Dr. Norman Anderson, Chief Executive of the American Psychological Association, and we believe it is simply the best stress assessment available.  The PSN scientifically measures sources of stress, symptoms of stress and personal susceptibility to stress.  It allows you to compare you stress scores to a large database of over a half-million other people, and provides an action plan for reducing your stress based on your personal scores.  This excellent assessment helps from the very outset by reducing stress just by taking it, and helping you organize your thoughts and approach to stress.

READ MORE ABOUT THE PSN
TAKE THE PSN
  You can start now!
---
PERSONAL STRESS AT WORK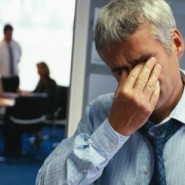 Even losing a single person from stress induced illness or burnout can have dramatic results.  Every organization, large and small, understands the high costs of replacing employees.  The positions must be filled or the organization risks underperforming and increasing stress on the remaining employees.  Effects can range from disruption of a single office, to large scale upheaval in the entire organization if the victim happens to be the CEO, ED or owner. STRES REDUCTION FOR ORGANIZATIONS